What is OCD?
OCD is an anxiety disorder whereby people feel compelled to perform a certain action, ritual, thought or thought ritual. As this behaviour usually alleviates or reduces the anxiety, the person may be subconsciously required to repeat this behaviour. Initially this behaviour may be subtle and can go unnoticed for a while, subsequently increasing over a period of time, until life becomes extremely difficult. It is usually only then that the person will seek professional help. Sadly, some people may not seek help at all, out of shame or embarrassment as quite often it can be based on an 'everyday behaviour' that has gone wrong.
OCD is very complex and can be very difficult for a lot of people to understand.
The patient can be plagued with irrational thoughts and compelled to carry our certain behaviours every waking hour of the day, so much so, that their 'irrational thoughts' get confused with their 'useful and constructive thoughts'. It can also be like looking at the 'world' or 'stimulus' via a microscope and being concerned with details that may not even be visible to the eye. It is usually made up of 'extremes', irrational fears and 'perfectionism' can also play a major part.
What Does OCD Consist of?
OCD can be made up of anything but there are nine major categories:
Unwanted, Intrusive Thoughts
Mental and Physical Compulsions
Fear of Contamination
Obsessively Checking
Symmetry and Alignment
Excessive Rumination
Magical Thinking
OCD Hoarding
Self-Help Books we recommend: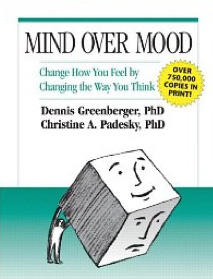 Change How You Feel by Changing the Way You Think
by Dennis Greenberger and Christine A. Padeskey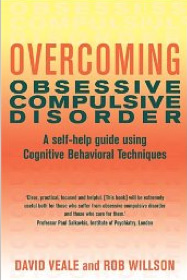 A self-help guide using Cognitive Behavioural Techniques
by David Veale and Robert Willson
Possible Treatment
OCD can be reversed and Cognitive Behavioural Therapy (CBT) has provided some very positive results, particularly when the person is willing to embrace this treatment.  If you are in any doubt as to whether you suffer from this condition, it is always advisable to seek the advice of your local GP.
Mobile: 07432 655579
You can contact us by sending a text message to the above mobile number.
Telephone: 01603 619246
(Confidential messages can be left on the landline)